Scene study avec Larry Silverberg
Octobre 2012
Masterclass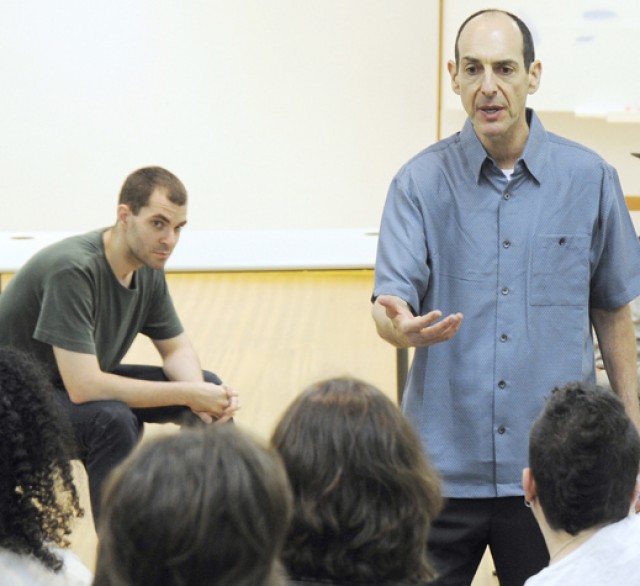 This master class will deeply explore the most important and vital elements of interpretation, personalization, particularization and script analysis.
For five intensive days of classes, Larry will train you in the most specific, organic and deeply personal ways to bring the character to life; specific approaches to making the text your own, to have it live in you and to ignite the material with your unique voice, your passion, and your own sensitivities to the world around you.
Larry will guide you into the landscape of the script and how to make the most human and intimate connections with the role so that your acting has the rare qualities of absolute authenticity, vitality and urgency. As you learn the techniques of bringing to fruition your unique artistic vision of the role and the demands of the script, you will gain a way of working that will stay with you for a lifetime of working on the stage and in front of the camera.